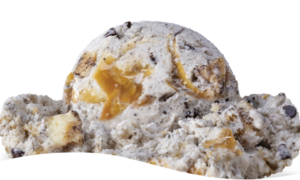 Caramel Cheesecake Cookie Monster Ice Cream
Cheesecake ice cream loaded with delicious cheesecake pieces, chocolate cookie pieces, chocolate drops and a caramel fudge swirl.
Salted Caramel Brownie Ice Cream
Decadent brownie batter ice cream with a sweet and salty caramel swirl and baked brownie bits.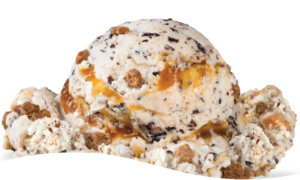 Oatmeal Cookie Craving
Silky brown sugar cinnamon ice cream, swirled with sweet caramel sauce, chocolate flakes, and delicious oatmeal cookie crumbles.